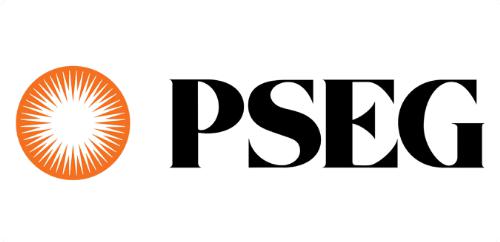 PSEG Solar Source Portfolio Increases to 214.6 MW with juwi Acquisitions
21 January, 2016
PSEG Solar Source today announced that it has acquired ownership interests in two solar facilities from juwi Inc.(juwi): a 3.9 MW-dc project in Livermore, California; and a 62.7 MW-dc project inMillard County, Utah. Together, these acquisitions represent an investment of close to $110 million and increase the capacity of PSEG Solar Source's portfolio to 214.6 MW-dc.
The PSEG Pavant II Solar Energy Center will be located on 415 acres about 110 miles south of Salt Lake City. When completed, the 62.7 MW-dc facility will represent Solar Source's largest solar facility, capable of producing more than twice the amount of clean energy than any other Solar Source project. It has a 20-year power purchase agreement (PPA) with PacifiCorp and its commercial operations are expected to commence at the end of the year.
"We are excited to add such a large solar installment to our fleet and extend our presence into Utah providing safe, clean and reliable energy for so many residents," said Diana Drysdale, president of PSEG Solar Source. "We continue to pursue opportunities to grow our business by working with best-in-class partners like juwi."
The 3.9 MW-dc facility, to be named PSEG Lawrence Livermore Solar Energy Center, is currently under construction by juwi and is located on the grounds of the Lawrence Livermore National Laboratory, about 45 miles east of San Francisco inLivermore, California. It is scheduled to go into service in the first quarter of 2016 after the testing and commissioning process is completed and has a 20-year PPA with Western Area Power Authority (WAPA), acting on behalf of the United States Department of Energy.
WAPA is one of four power marketing authorities within the Department of Energy. It markets and transmits electricity from 57 power plants with 10,500 MW of generating capacity. Its service area encompasses a 15-state region of the central and western U.S. and provides retail electric service to 40 million consumers in the West.
"We are pleased to be building our second large-scale solar project in the state ofUtah and our first one in California," said Mike Martin, juwi's President and CEO. "Our partnership with PSEG Solar Source has been tremendously successful over the years, and we are proud that companies like PSEG continue to dedicate significant resources and efforts to the renewable energy industry."
juwi is the engineering, procurement and construction contractor for the Livermoreand Pavant II projects and will also operate both on behalf of PSEG Solar Source.
PSEG Solar Source has 14 utility solar facilities operating in 10 states now includingUtah, Maryland, Arizona, California, Delaware, Florida, Ohio, Texas, Vermont and New Jersey.
About PSEG:
PSEG Solar Source is a subsidiary of PSEG Power, a merchant power generation company which is part of the Public Service Enterprise Group (PSEG) family of companies.  PSEG (NYSE: PEG) is a publicly-traded diversified energy company with annual revenues of approximately $11 billion. Its other main subsidiaries are Public Service Electric and Gas Company (PSE&G), a regulated NJ gas and electric utility and PSEG Long Island, which operates the transmission and distribution assets of the Long Island Power Authority (LIPA).
Disclaimer: PSEG Solar Source LLC is not the same company as PSE&G, the New Jersey based electric and gas utility. PSEG Solar Source is not regulated by theNew Jersey Board of Public Utilities. You do not have to purchase any PSEG Solar Source products in order to receive quality regulated services from PSE&G.

About juwi Inc.:
juwi Inc. (juwi) is a privately-held solar energy generation company based inBoulder, Colorado. juwi's primary business is the development, design, construction, operation and maintenance of utility-scale (1 MW and larger) solar energy generation facilities in North America. To date juwi has developed and built large-scale solar projects in eleven different states in the United States, totaling more than 200 MWs of operating capacity. juwi also provides operations, monitoring, and maintenance services customized for each solar facility and to each owner's needs and is currently performing these services for 225 MWs of solar facilities in the United States.
Forward-Looking Statement
The statements contained in this communication about our and our subsidiaries' future performance, including, without limitation, future revenues, earnings, strategies, prospects, consequences and all other statements that are not purely historical, are forward-looking statements for purposes of the safe harbor provisions under The Private Securities Litigation Reform Act of 1995. Although we believe that our expectations are based on information currently available and on reasonable assumptions, we can give no assurance they will be achieved. There are a number of risks and uncertainties that could cause actual results to differ materially from the forward-looking statements made herein. A discussion of some of these risks and uncertainties is contained in our Annual Report on Form 10-K and subsequent reports on Form 10-Q and Form 8-K filed with the Securities and Exchange Commission (SEC), and available on our website:http://www.pseg.com. These documents address in further detail our business, industry issues and other factors that could cause actual results to differ materially from those indicated in this communication. In addition, any forward-looking statements included herein represent our estimates only as of the date hereof and should not be relied upon as representing our estimates as of any subsequent date. While we may elect to update forward-looking statements from time to time, we specifically disclaim any obligation to do so, even if our internal estimates change, unless otherwise required by applicable securities laws.
Logo- http://photos.prnewswire.com/prnh/20120830/MM62627LOGO
SOURCE PSEG Solar Source